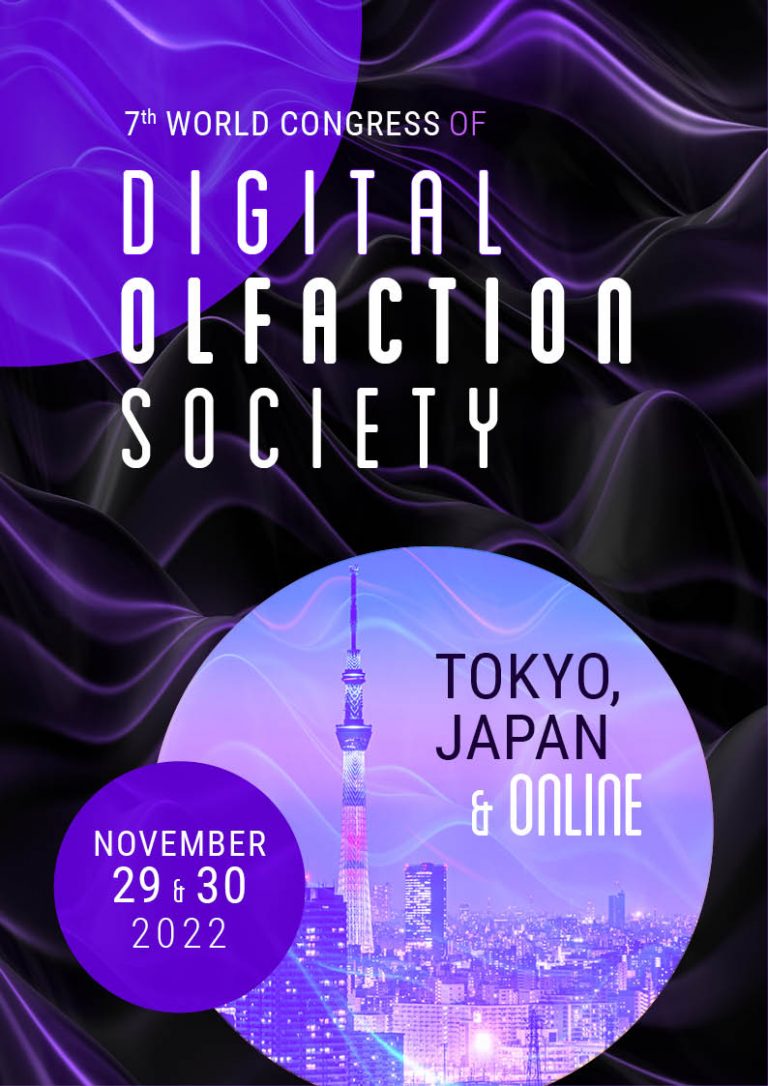 The "7th world congress of the Digital Olfaction Society (DOS)", organized by the Digital Olfaction Society, will be held on November 29-30 in Tokyo (Japan) in face-to-face and online mode. The aim of this congress is to establish the international link related to digital olfaction among a variety of fields such as biology, medicine, computer science, electronics, chemistry, mechanical engineering, psychology, art, etc.
The UVaSens director, Mª Luz Rodríguez Méndez has been invited to give a lecture entitled: Electronic Noses and Tongues for Food Processing.
This event is a great opportunity to share innovations in the world of digital olfaction with players in this particular field.